A bathroom job in Middlebury, VT.
Recently, our customers have asked us for a wide variety of tile projects. Here, I'd like to showcase a few of our recent projects.
1. Starksboro, VT
The glass and fixtures have yet to be added in this picture.
We used Mitte tiles from Lowe's (the customer chose all the products) and an epoxy grout.
The floor was extremely uneven, so we poured Leveline 15, a self-leveling substrate, on the floor to achieve as even of a surface as was possible. We used Schluter KERDI over the plywood backing in the shower and Laticrete's HydroBan for the custom built niche.
2. Middlebury, VT
We refinished the existing clawfoot tub and reinstalled it. Crane's Plumbing and Heating from Salisbury, VT did all the plumbing fixtures.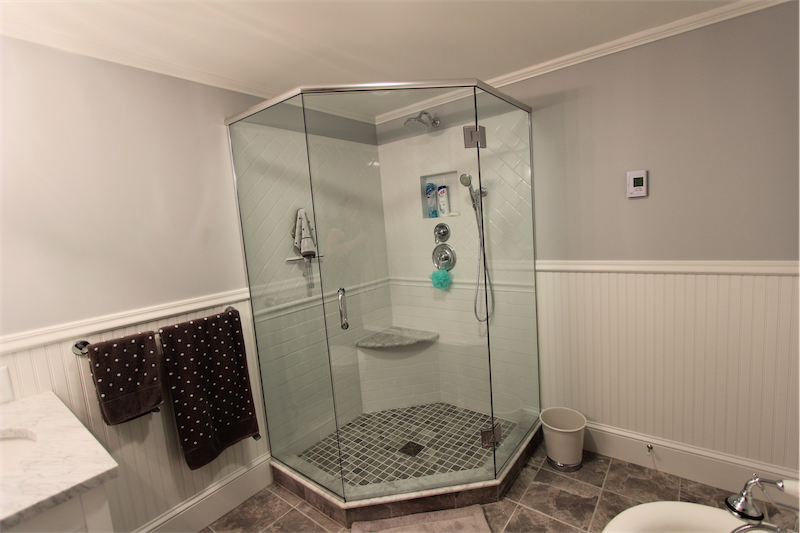 Desabrais Glass in Middlebury, VT installed the glass shower door. We used subway tiles for the shower wall with a brick lay pattern on the lower half and a diagonal brick lay pattern on the upper half to make it a little more interesting.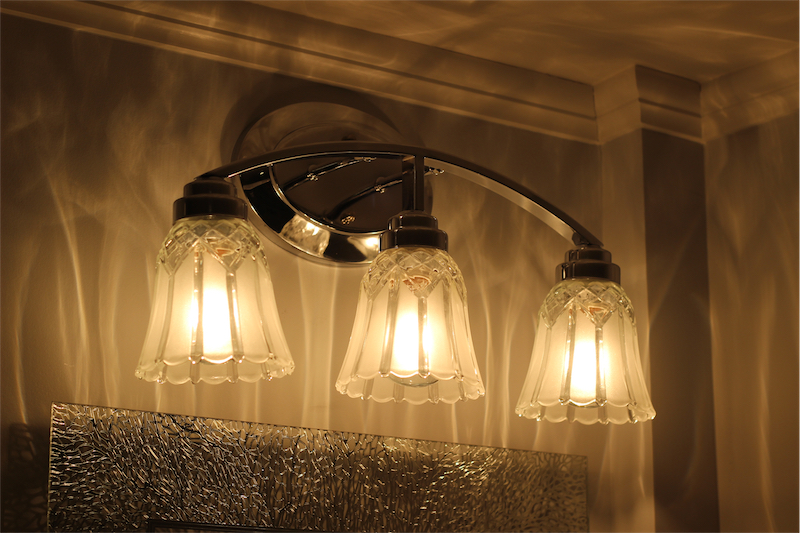 Eastern Electric did all the electrical fixtures.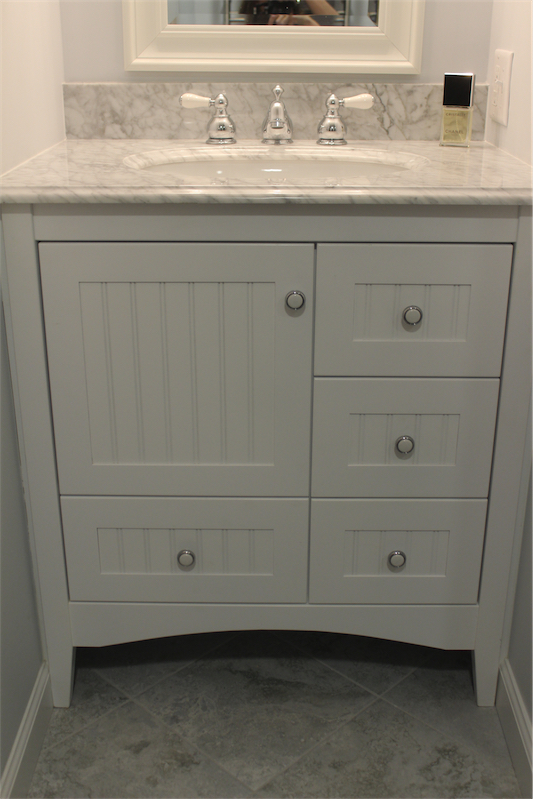 Mike Goodspeed from Forestdale, VT made the custom vanities.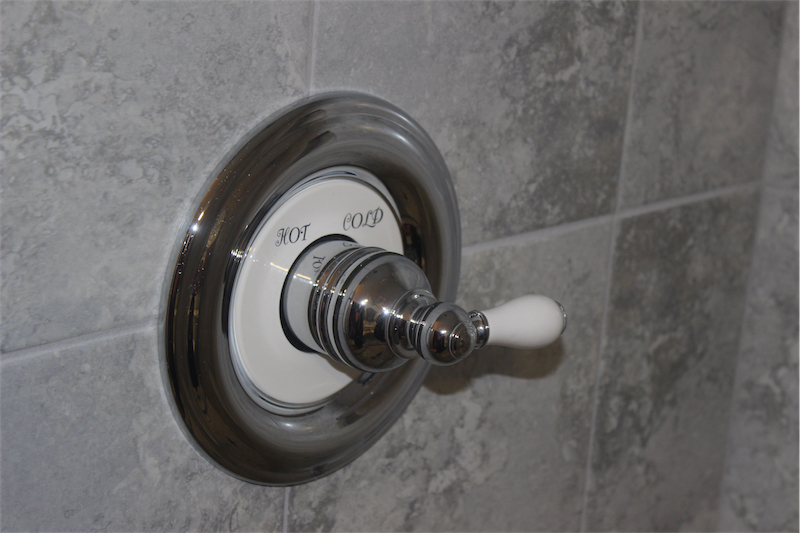 This project was actually two projects - we remodeled the upstairs and downstairs bathroom. We scheduled the project to ensure that customer always had functioning facilities.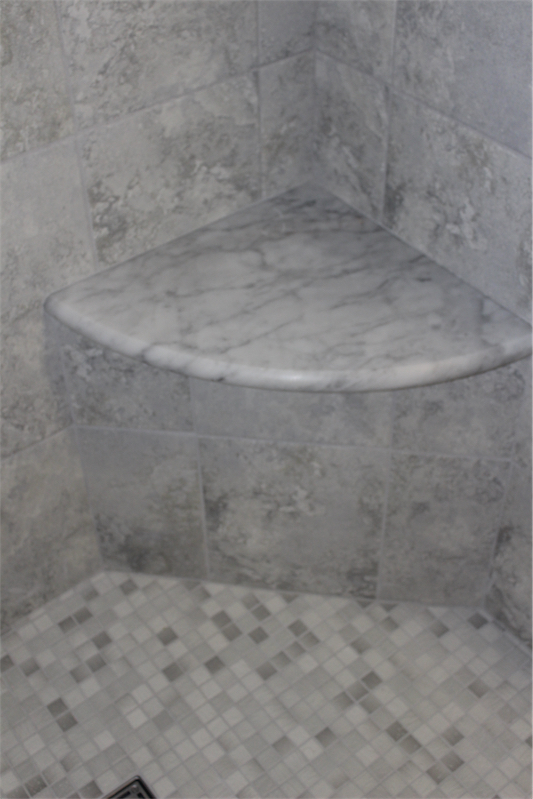 Marble shower seat and porcelain tiles.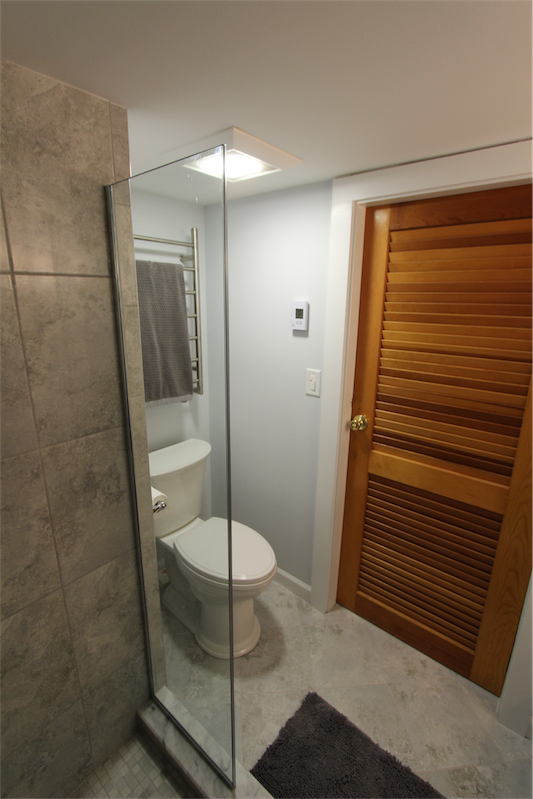 We utilized the minimal available space in the second floor bath as effectively as possible.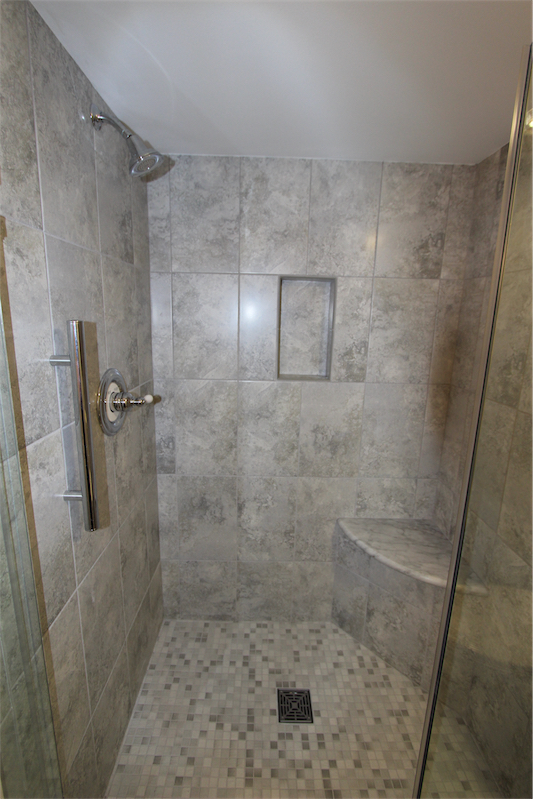 3. Brandon, VT
The customer wanted a custom glass block window with the heron print on it. The Electric Mirror has built in lighting.
The crown molding, chair rail, and accent strip are all marble.
Even the baseboard is marble.
4. Goshen, VT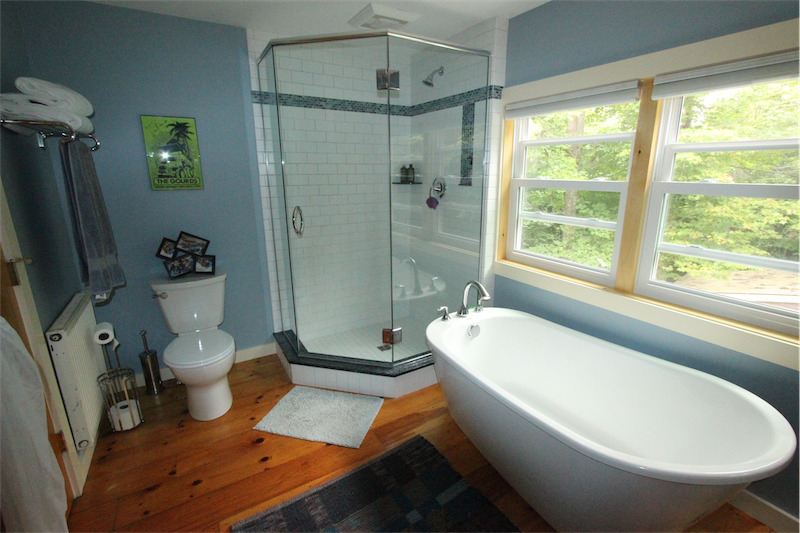 We used subway tiles with a glass accent strip here.
Granite curb, Schluter KERDI drain.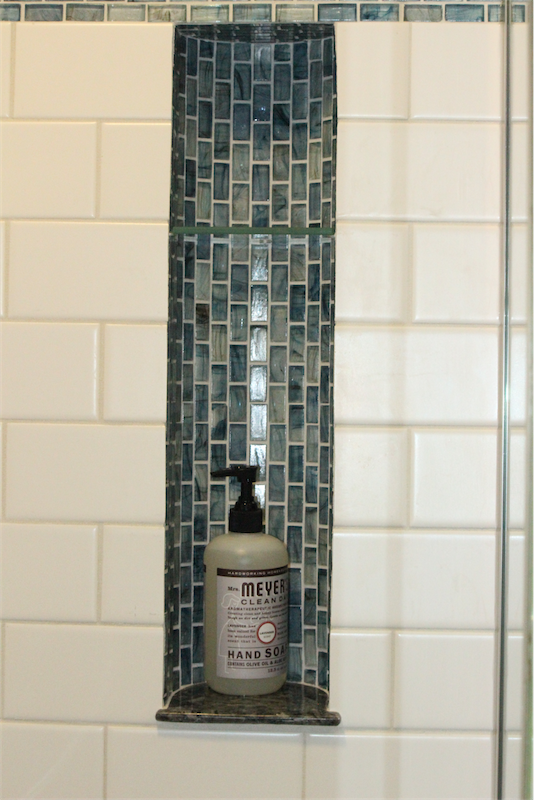 Custom built round niche.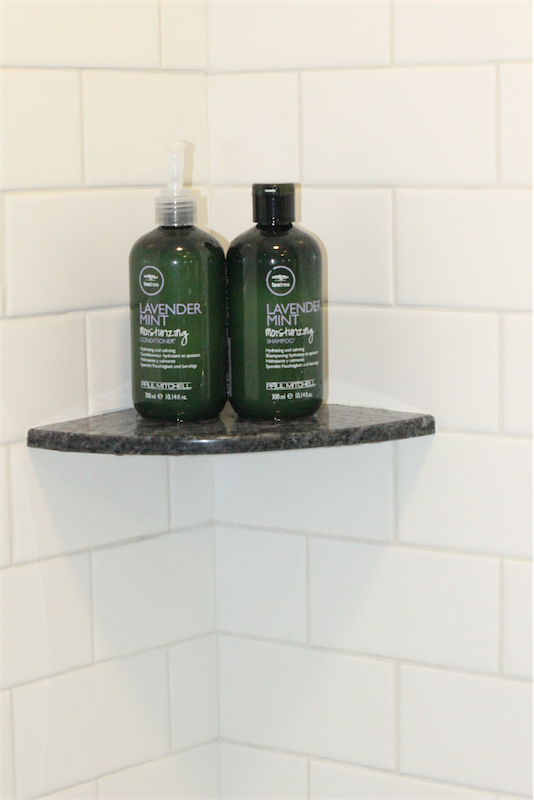 Granite corner shelf.
Thanks for checking out our latest projects here on our blog! If you'd like to see more of the work we can do, be sure to check out our gallery by clicking
here
. Maybe you're considering a tile project of your own and would like to check out more of our tile work. If so, click
here
to jump right to our tile gallery. Thanks for stopping by!
~Nick for the team at Three Oaks